Geography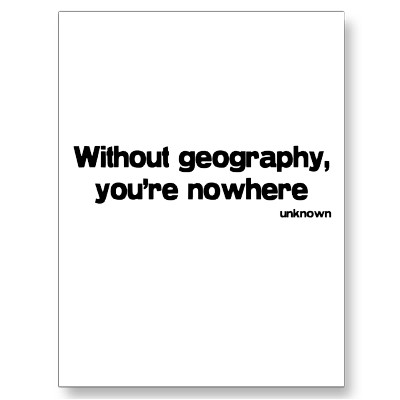 GEOGRAPHY at Charlestown
The Charlestown geography curriculum has been designed by combining National Curriculum expectations and our exciting and ambitious personalised school curriculum alongside key geographical concepts
.
The Charlestown Curriculum is held together by six 'Golden Threads' which unite the whole school with their learning.
| | | | | | |
| --- | --- | --- | --- | --- | --- |
| Identity | Food Glorious Food | Communication | Explorers | Structures & Settlements | Changes |
Our learning threads make learning progression more meaningful as our children can see how knowledge and understanding builds up over time and make schematic links in their learning.
INTENT STATEMENT
Learning geography is essentail for all our children's futures. Our curriculum teaches children core skills as outlined in the National Curriculum but also has an annual focus on sustainability to help our children prepare for their uncertain futures.
We aim to make geography so engaging and exciting that children learn about the world around them and become curious about their aspirations and their futures. We want our children to travel and see the world and we believe that we can excite them to do that. We also believe that Geography helps to provoke and provide answers to questions about the natural and human aspects of the world such as where our food comes from. Children at Charlestown are encouraged to develop a greater understanding and knowledge of the world, as well as their place in it and are given opportunties to explore and develop map skills that will aid them in later life.
Geography is, by nature, an investigative subject, which develops an understanding of concepts, knowledge and skills. Children with solid geographical skills will be hightly employable and that is our aim!
Each aspect of our geography curricululum engulfs these essential concepts:
| | |
| --- | --- |
| Concept | Why study this concept? |
| Location | The concept of space in geographical terms refers to the landscape and is a key concept that is interdependent on many other concepts. Space addresses the features and values we associate with a location. |
| Place | Place as a concept develops understanding of the physical and human characteristics of places. Understanding a place relates to the opinion and meaning that people attach to a location. Place scrutinises the diversity, sustainability and intangibles of an area although these are often personal and subjective. |
| Human and Physical processes | The geographical concept of physical and human processes looks at natural and man-made. We will study many aspects of Human and Physical geography and the changes that occur here. |
| Communities and Settlements | We are developing an understanding of the concepts of space, location and human and physical processes. These concepts also requires us to explore settlements, land use, economic activity including trade links, and the distribution of natural resources. |
| Environment and change | The concepts of environment and change ponders about the natural world and how people effect the world and have the ability to change it. |
| Cultural understanding and diversity | Cultural understanding and diversity as a concept shows appreciation and awareness of similarities and differences between environments, places, people and cultures to help develop our understanding of different societies and economies. By developing an understanding of these similarities and differences we can build an appreciation of people's beliefs and attitudes and the influence that they may have on social, environmental, economic and political issues. It also gives a platform for the children to develop justification for their own values and attitudes. |
Files to Download